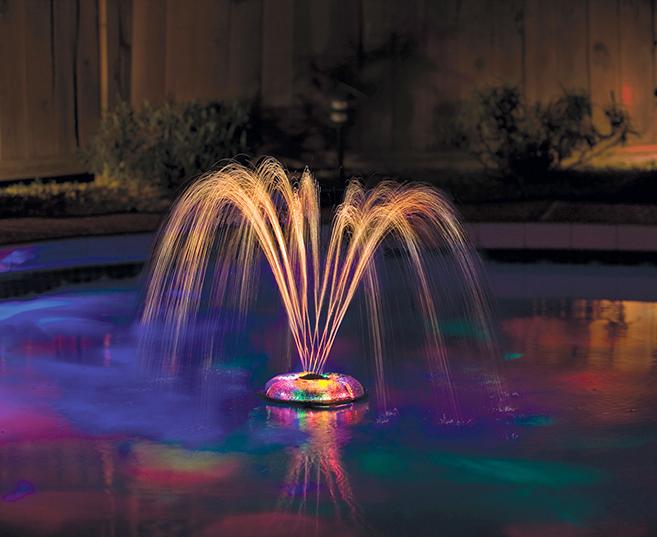 Swimming Pool Fountain(with light)
Pool fountains can make the difference between having a bland outside living space or making your pool the center piece of a gorgeous backyard. In the Swim has a variety of pool fountains like the Sparklin Standard 3 tier pool fountain to spruce-up your swimming pool and make your outdoor space a place you want to spend time at even after the sun has set.
Whether it's a built-in waterfall or go you go for the relatively simple, but beautiful swimming pool flower fountain that attach to any pool's 1.5 return fitting, one of our pool fountains are sure to fit your budget.
The AquaJet pool fountain and light show along with the LED triple tier pool fountain, deliver the wonderful ambience of a fountain while putting on a lightshow.
If you have any questions regarding any of our pool fountains please feel free to contact our pool supplies expert staff via phone or email. All of our pool fountains are available with speedy processing and fast shipping.
Features:
Highly effective
Look attractive
Stay in water for a longer period